Skin-friendly, SCHIESSER long-life quality underwear
Underwear is clothing that accompanies us each and every day. That's why undershirts, bras and underpants should be especially comfortable and pleasant to wear. Thanks to an innovative, natural finish on our fabrics, the SCHIESSER Long Life product line combines comfort with a long lifetime of wear. The Long Life product family includes three different lines, which in addition to their special long-lasting quality each win you over with additional benefits.
Soft Long Life underwear for him and her

Especially soft quality for a pleasant feeling against the skin and maximum comfort. A unique "RealLasting Cotton" finish provides an extra soft feel with natural shine and less pilling. Soft, cuddly and shape-retaining. Long Life Softness – soft and gentle underwear for women. Men also appreciate the elastic single jersey quality of Long Life Soft, which looks like new, even after several washes.
Long Life Softness for ladies
The products from the Long Life Softness line score with their particularly soft, quality women's underwear. The material used in all kinds of bras, tops and panties consists of a mixture of modal and spandex. Modal is obtained from natural, processed cellulose fibers. As a result, clothing with high modal content – as is the case with Long Life Softness products – is particularly soft, supple and easy to care for. Ideal conditions made even more pleasant. In addition, SCHIESSER underwear is long-lasting and easy to care for. Thanks to these smooth modal fibers, even women with sensitive skin can look forward to incredible comfort.
Men also appreciate soft underwear. As such, the Long Life Soft line for men offers the same advantages; from shorts and briefs to shirts and pajamas, you'll find pleasantly soft men's underwear in various sizes right here in our online store.
Long Life Cool: Cooling socks for men and women
Because nothing beats staying cool. The high-quality Pima cotton blend ensures a comfortable fit and is light and cooling at the same time. The material absorbs little moisture and is especially fast drying and breathable. Reinforced stress zones and long-term quality thanks to long life refinement.
Products from the SCHIESSER Long Life Cool line
With their particularly cooling effect, our Long Life Cool socks always ensure a cool appearance. The range includes women's and men's socks in various shapes and colours. Thanks to the elastic waistband as well as the reinforced sole and top the socks fit perfectly. Our in-shoe socks disappear almost invisibly into your sneakers. Silicone strips with anti-slip effect enable a perfect hold. Integrated ventilation zones ensure this dry-fresh comfort. Long-term quality redefined.
SCHIESSER Long Life Cotton: long-lasting comfort that stays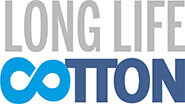 Do you like cotton? Then you'll love Long Life Cotton! The unique "RealLasting Cotton" finish ensures a smooth and even feel and soft surface and less pilling. Your long-term companion in elastic single jersey quality that's just as beautiful as it was on the first day, even after many washes.
Made for a long, happy relationship – thanks to a natural finish that ensures a smooth and gentle feel against the skin.
Long Life Cotton for girls
Do you love the soft feeling of cotton on the skin? Then Long Life Cotton products are just the thing for you! Clothing made from this material has many advantages. Cotton underwear is particularly comfortable and skin-friendly. The natural material is also breathable, which allows for maintaining perfect body temperature and has a cooling effect. Cotton also has absorbent properties and can therefore, for example, easily wick away moisture caused by sweat. This means that you can easily wear cotton underwear for sports or leisure in both summer and winter.
Thanks to the unique "Real Lasting Cotton" process, the natural fibers are both soft on the surface and sturdy. Refining the material also reduces pilling. That's why your SCHIESSER Long Life Cotton underwear stays as beautiful and comfortable as on the first day, even after many washes. The best part: durable cotton underwear is available for the whole family. Buy cooling underwear for women, men and children online now and enjoy the pleasantly soft long-life comfort of skin-friendly underwear.