The best part of feeling good? If it lasts extra long.
The SCHIESSER Long Life family – product innovation that redefines SCHIESSER's long-life quality. This is achieved using an innovative natural finish that ensures your underwear offers you extraordinary comfort and a smooth feel for a long time.
Long Life Cotton is especially skin-friendly and offers maximum comfort. For those who like it soft, we recommend Long Life Soft. For men who like a certain coolness, opt for the cooling effect of Long Life Cool.
Long Life Soft & Long Life Softness

Especially soft quality for a pleasant feeling against the skin and maximum comfort. A unique "RealLasting Cotton" finish provides an extra soft feel with natural shine and less pilling. Soft, cuddly and shape-retaining. Long Life Softness – soft and gentle underwear for women. Men also appreciate the elastic single jersey quality of Long Life Soft, which looks like new, even after several washes.
Because nothing beats staying cool. A dynamic special fiber blend ensures a comfortable fit that's lightweight and cooling at the same time. Your high-comfort, high-tech basic in smooth fine rib quality that stays in top shape, even after several washes.
Products from the SCHIESSER Long Life Cool line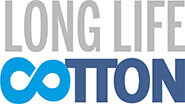 Do you like cotton? Then you'll love Long Life Cotton! The unique "RealLasting Cotton" finish ensures a smooth and even feel and soft surface and less pilling. Your long-term companion in elastic single jersey quality that's just as beautiful as it was on the first day, even after many washes.
Made for a long, happy relationship – thanks to a natural finish that ensures a smooth and gentle feel against the skin.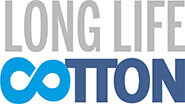 Long Life Cotton for Girls
Long Life Cotton for Boys